Étude Series - Nine studies in stitch, 2020
A handling collection
These works have been created as a series of études for the maker. Nine miniature compositions intended as an exercise to explore and improve technique.
Each piece is a weighted form of English oak bark tanned leather. They have each been stitched by hand using hand twisted hemp thread and a traditional soling stitch found in bespoke shoemaking; the stitchings are visible on the top surface but secret on the reverse. The edges have been hand finished with hot tools and polished with beeswax.
'My hope is that these intimate works bring the handler some comfort at a point in time where touch is so restricted. Each cumulative stitch, a minute marking pearl, focusing the eye and the mind. Through touch the leather warms and retains the heat of the handler and over time will deepen in colour and shine.'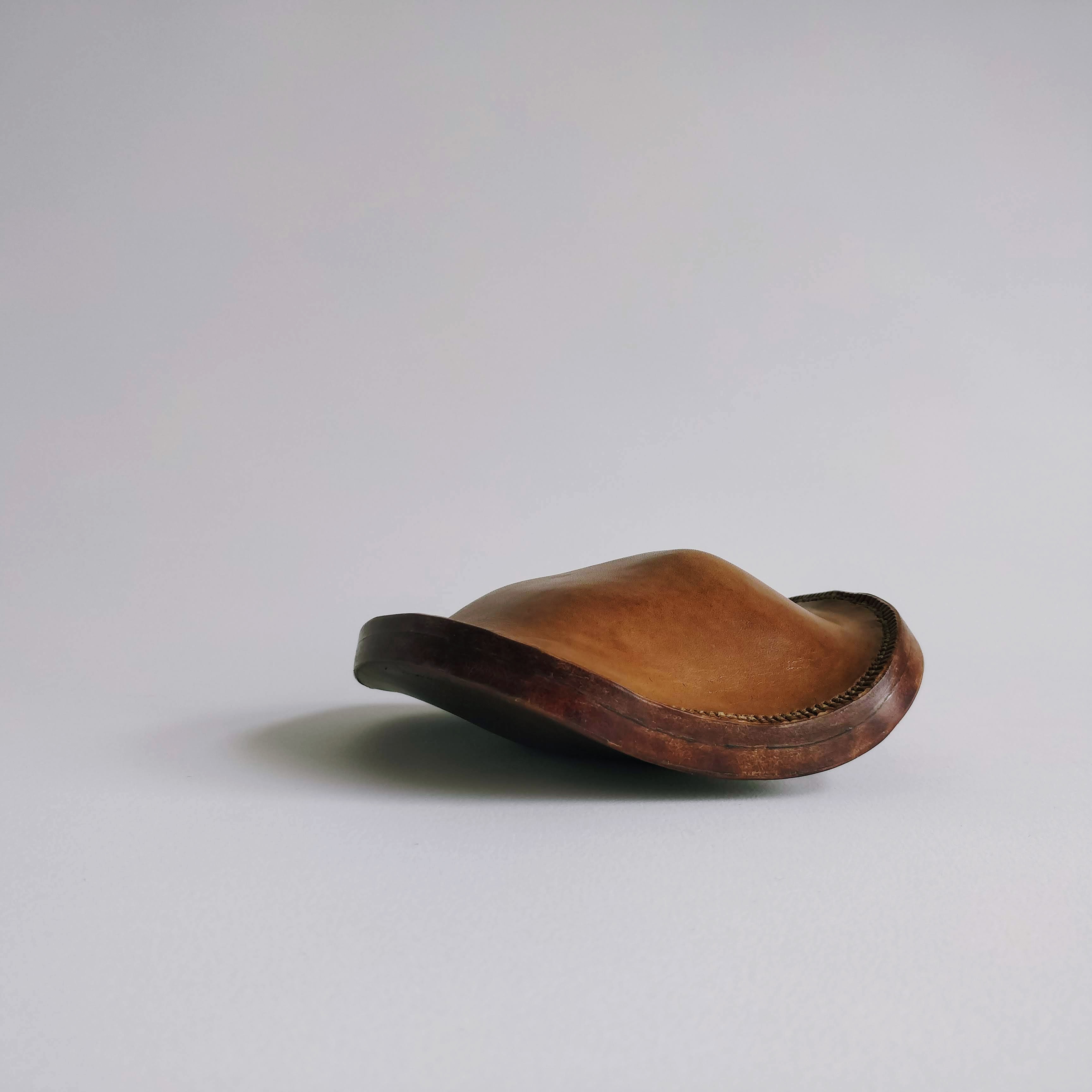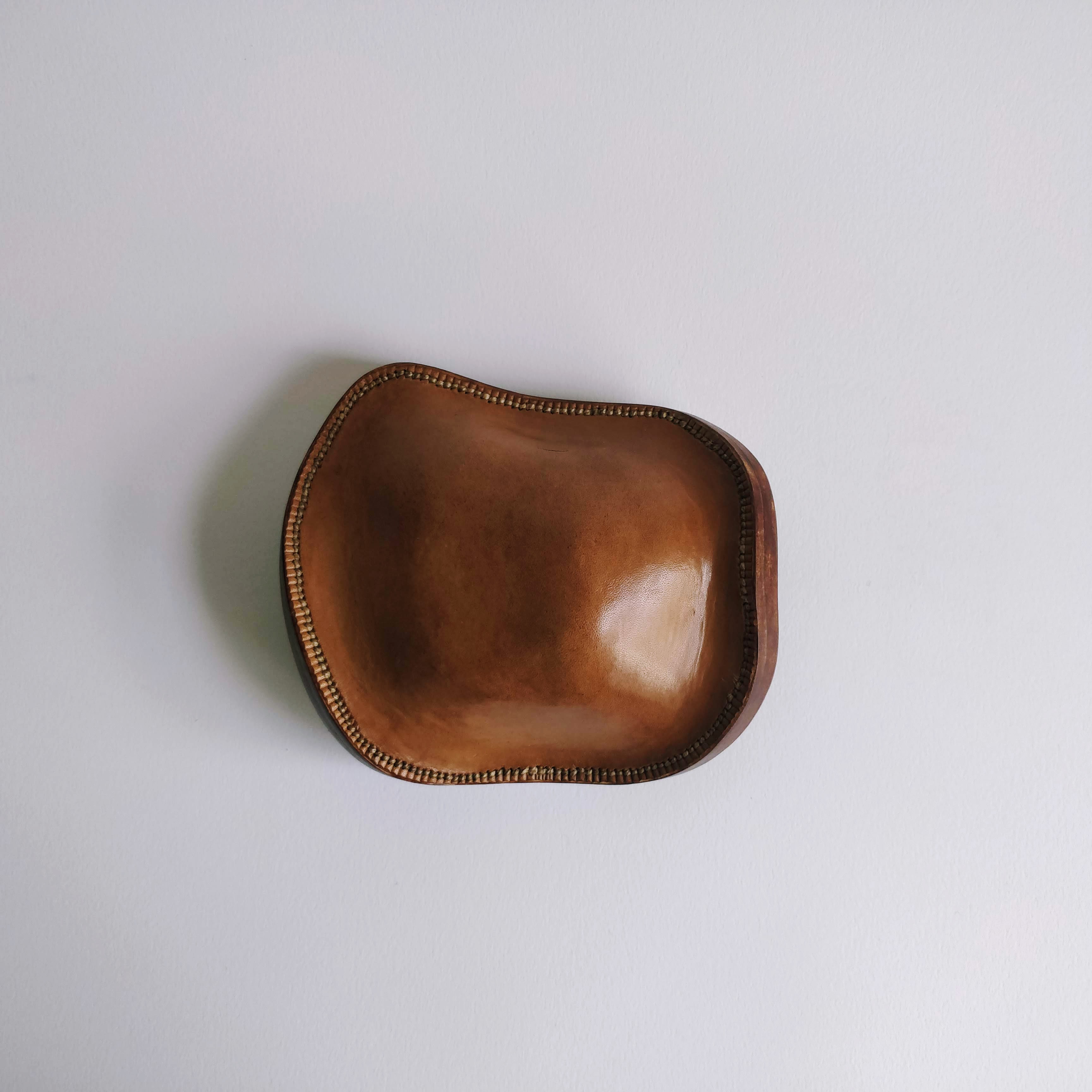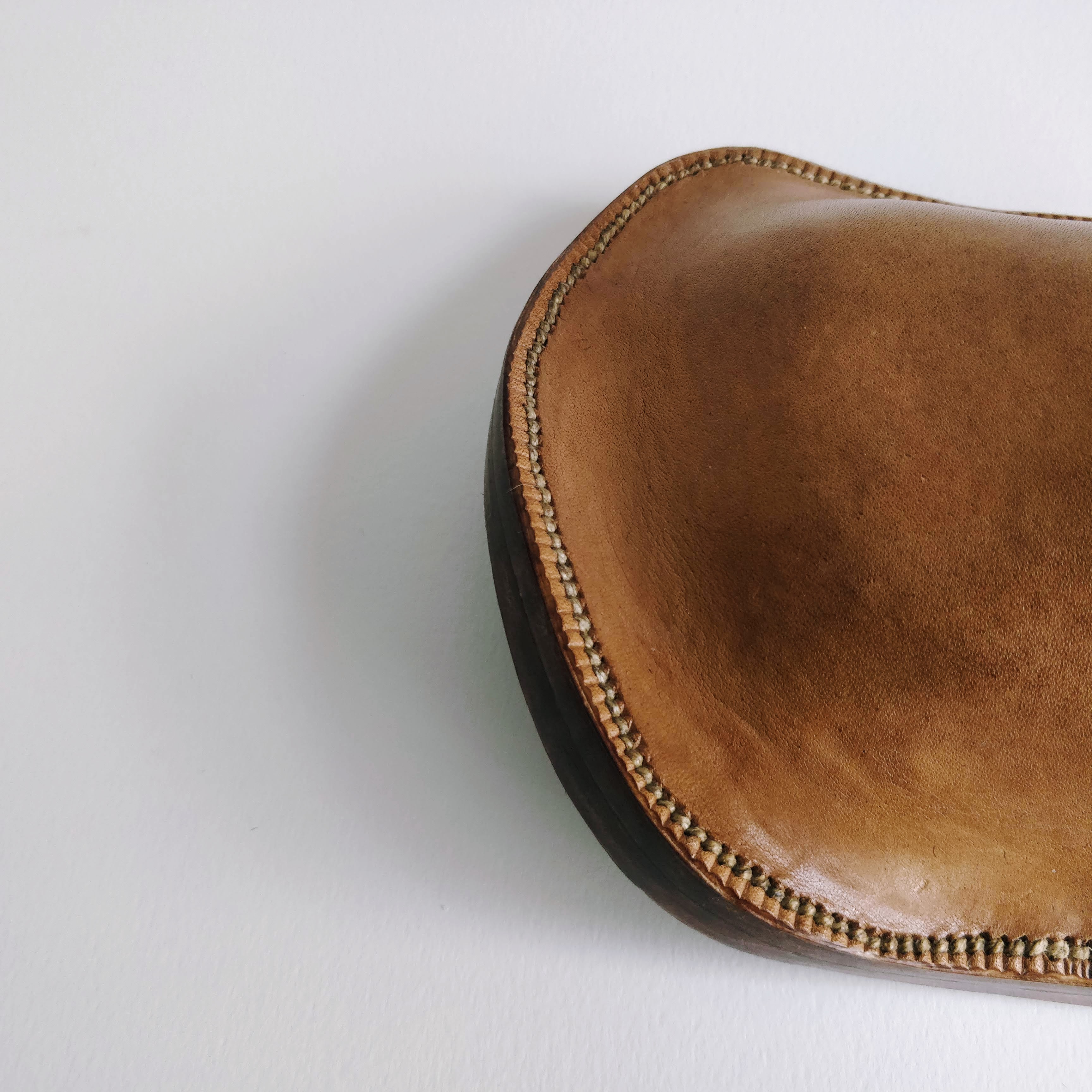 Étude 1: 10 Stitches Per Inch, 2020
Oak bark tanned leather, hemp thread, beeswax
15w x 13d x 6h cm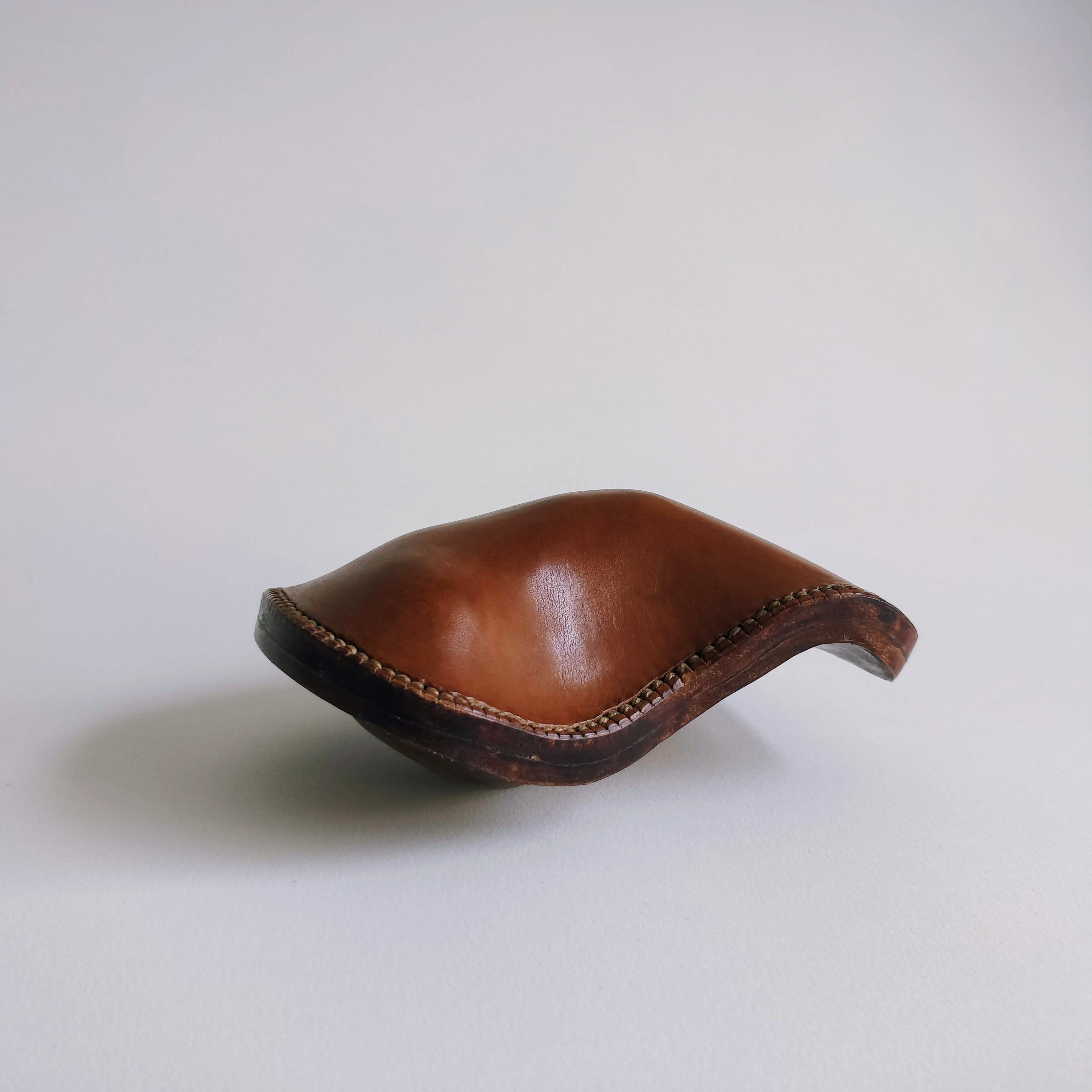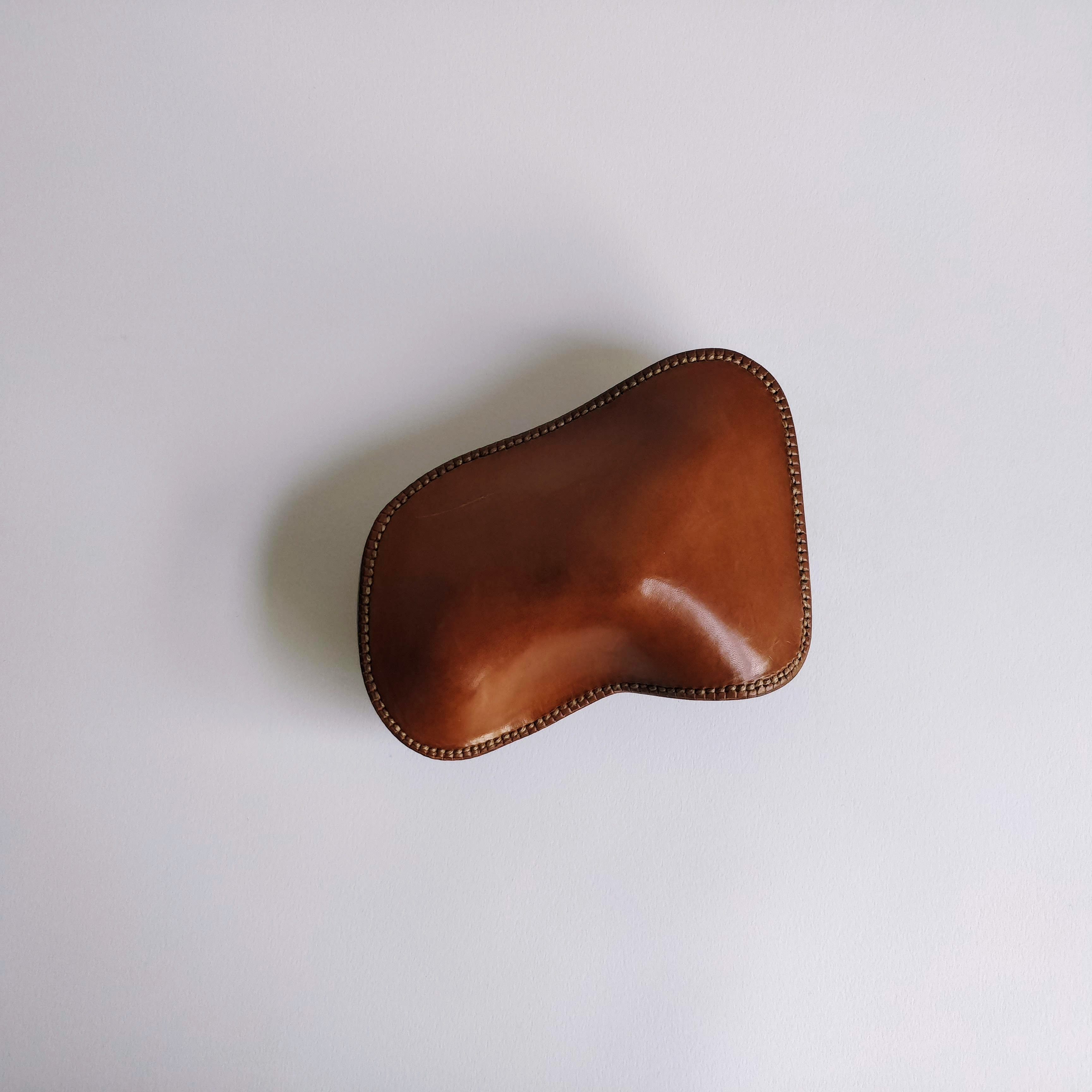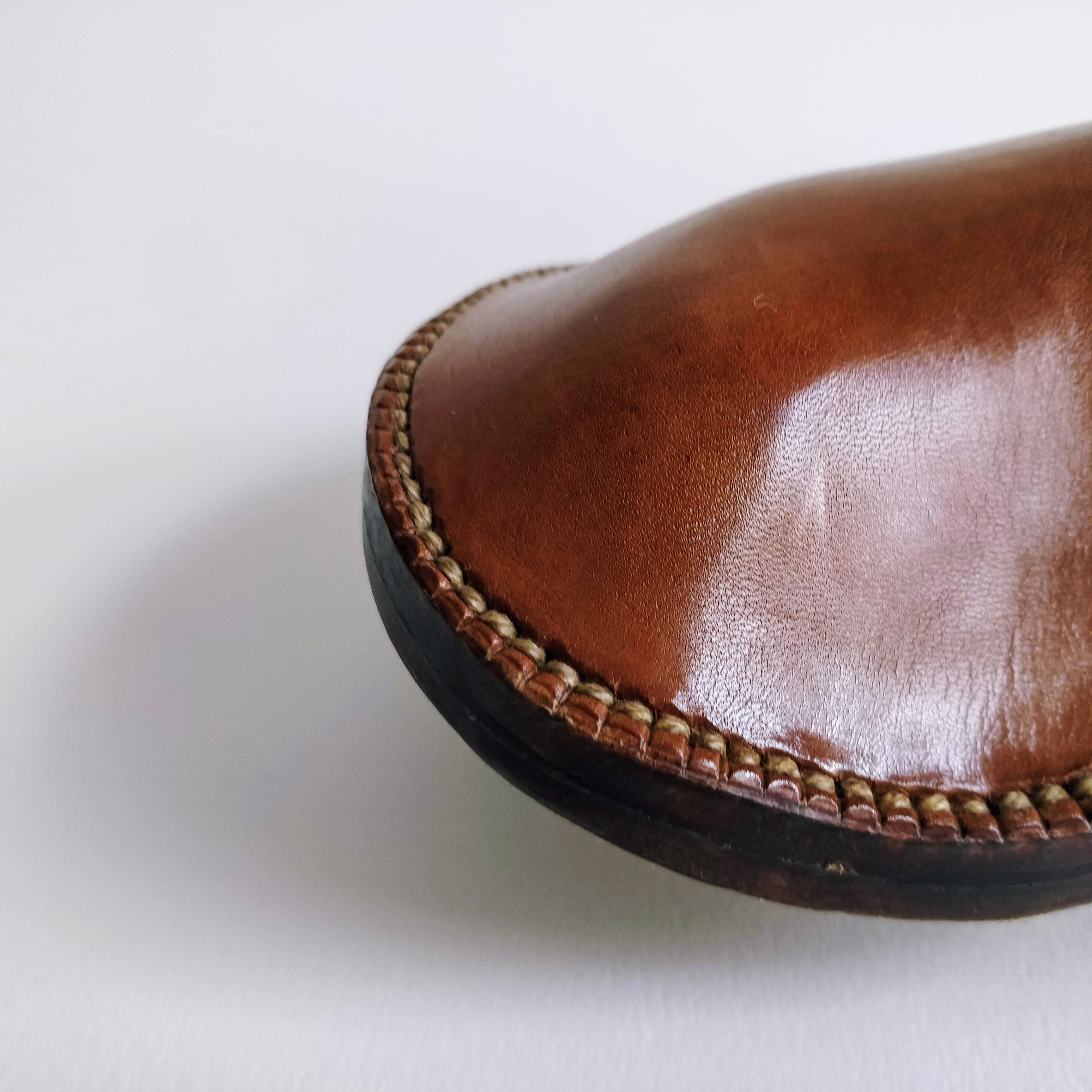 Étude 2: 6 Stitches Per Inch, 2020
Oak bark tanned leather, hemp thread, beeswax
20w x 13d x 9h cm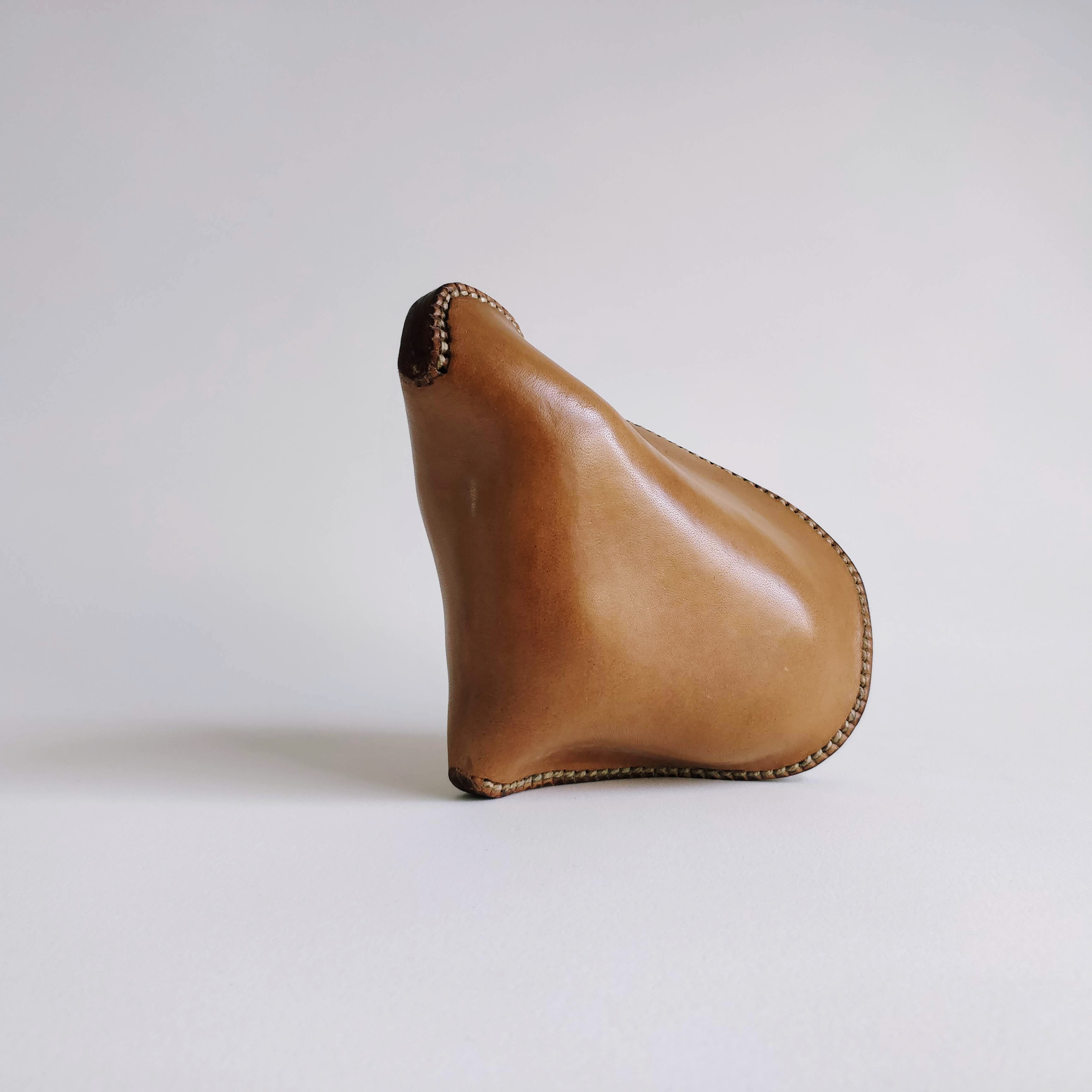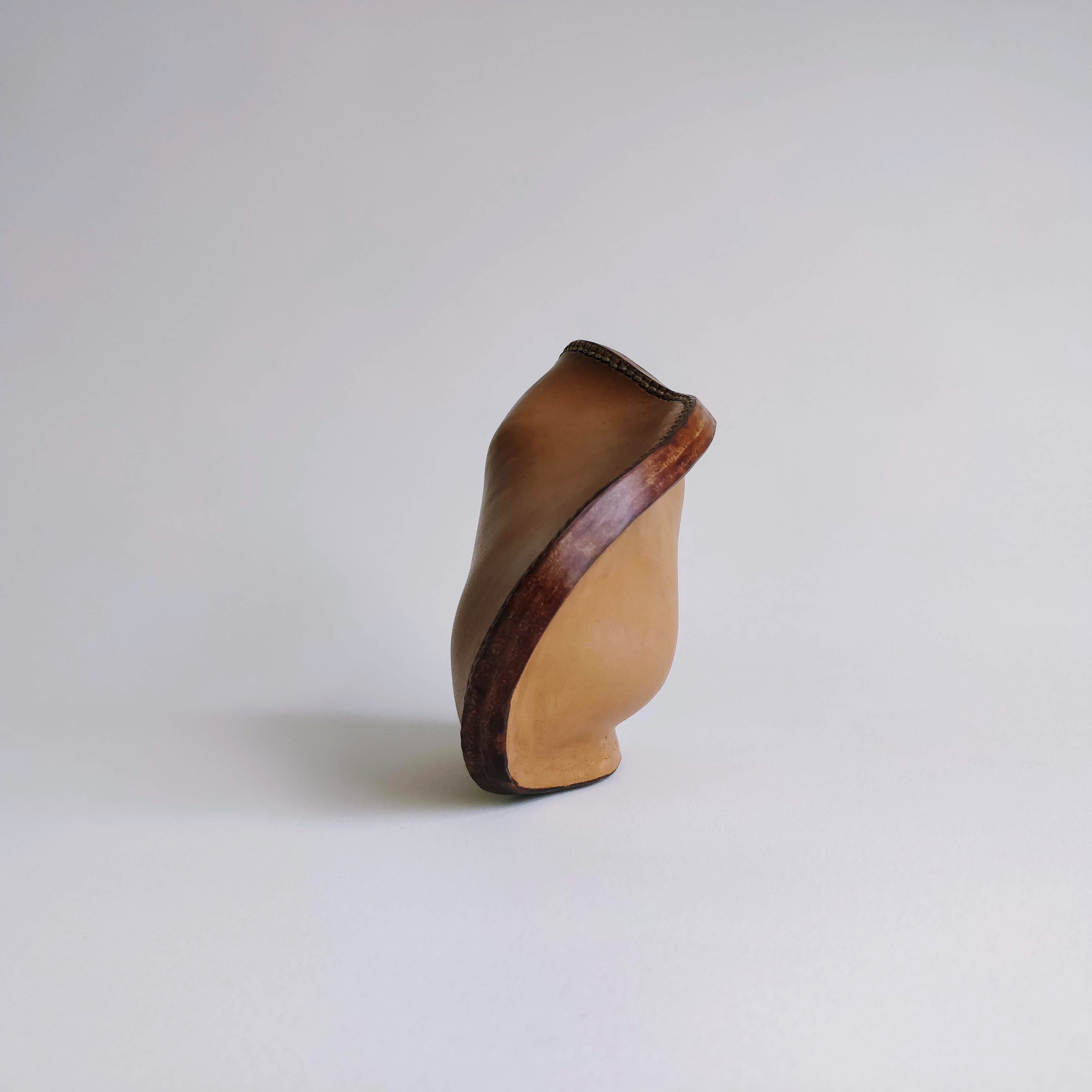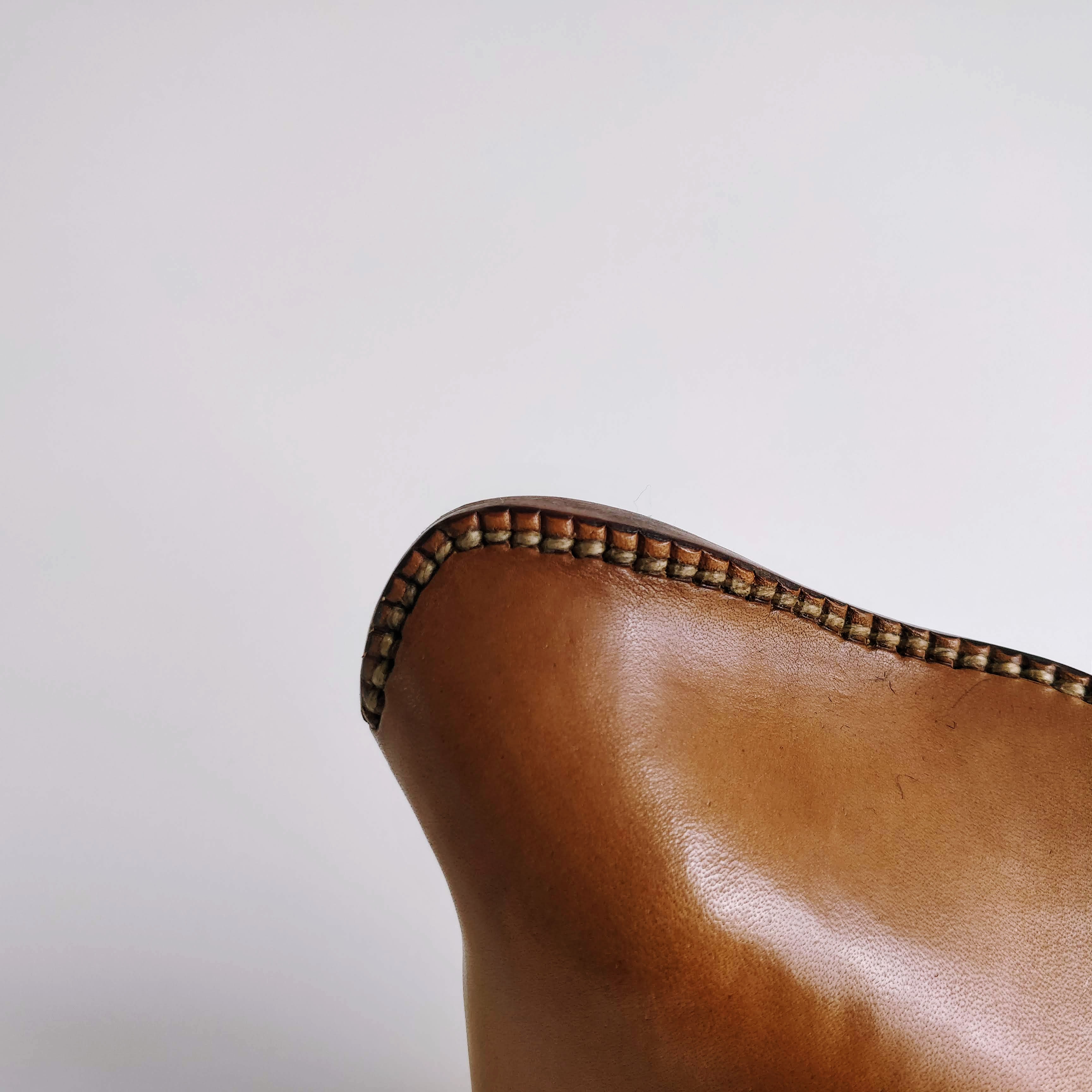 Étude 3: 7 Stitches Per Inch, 2020
Oak bark tanned leather, hemp thread, beeswax
15w x 8d x 13h cm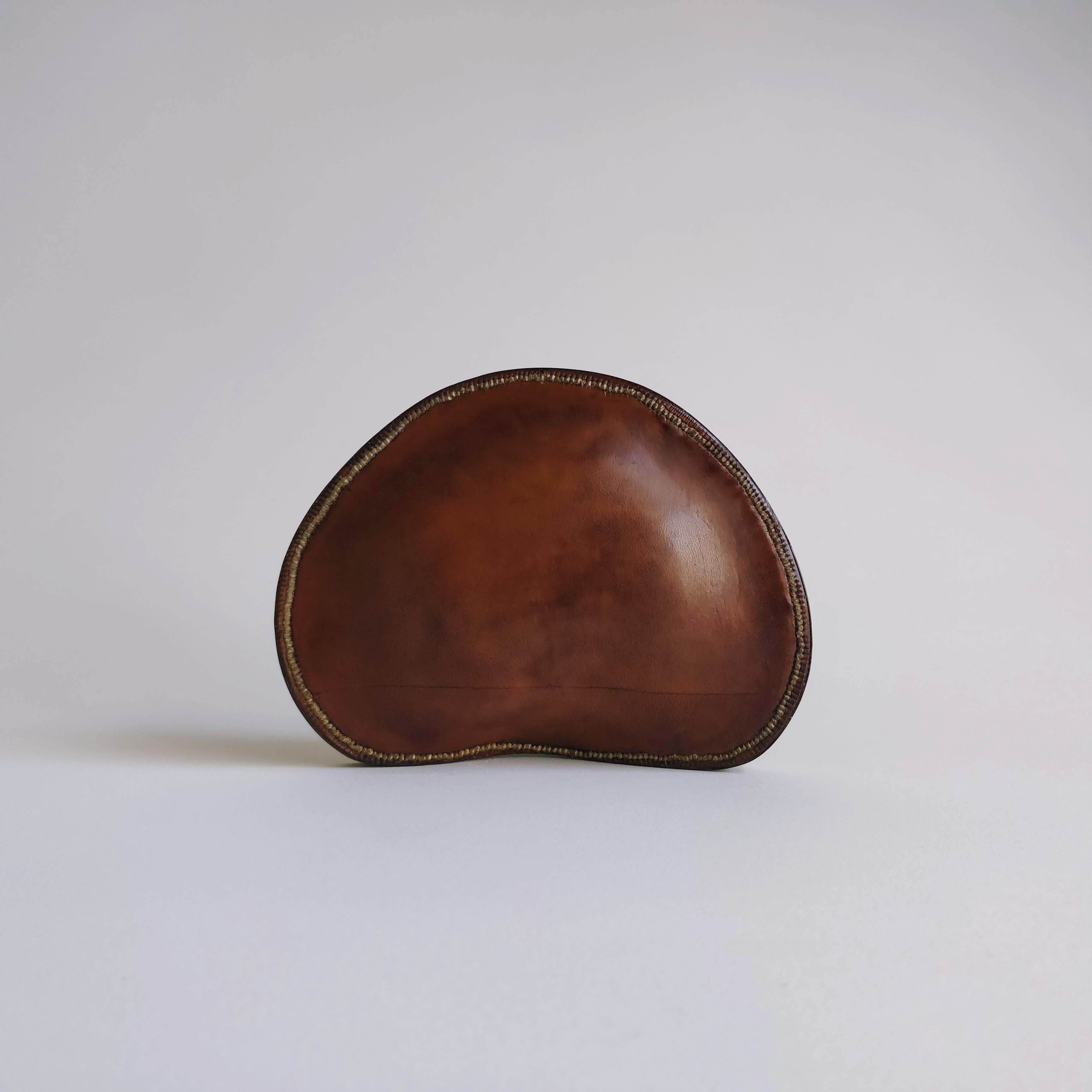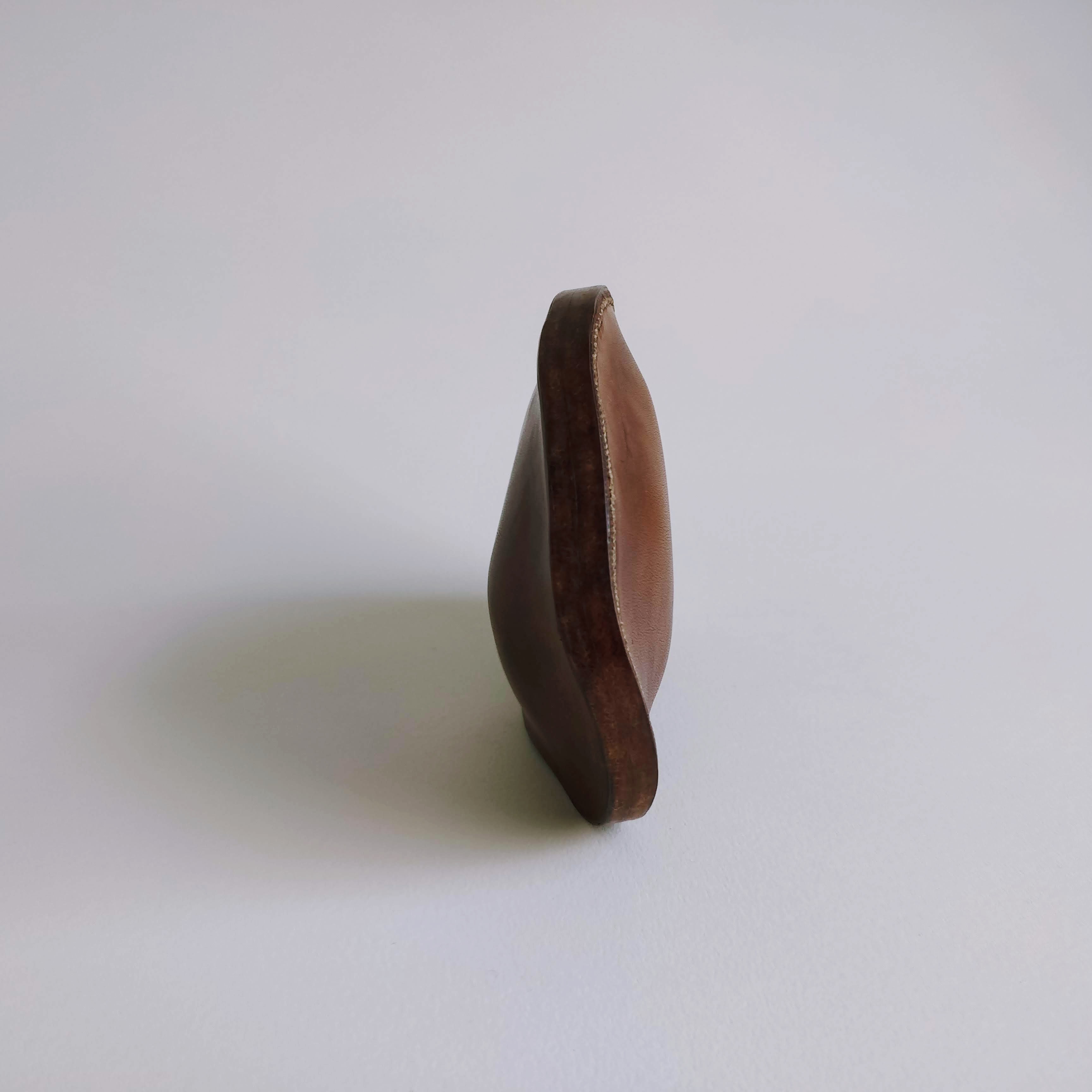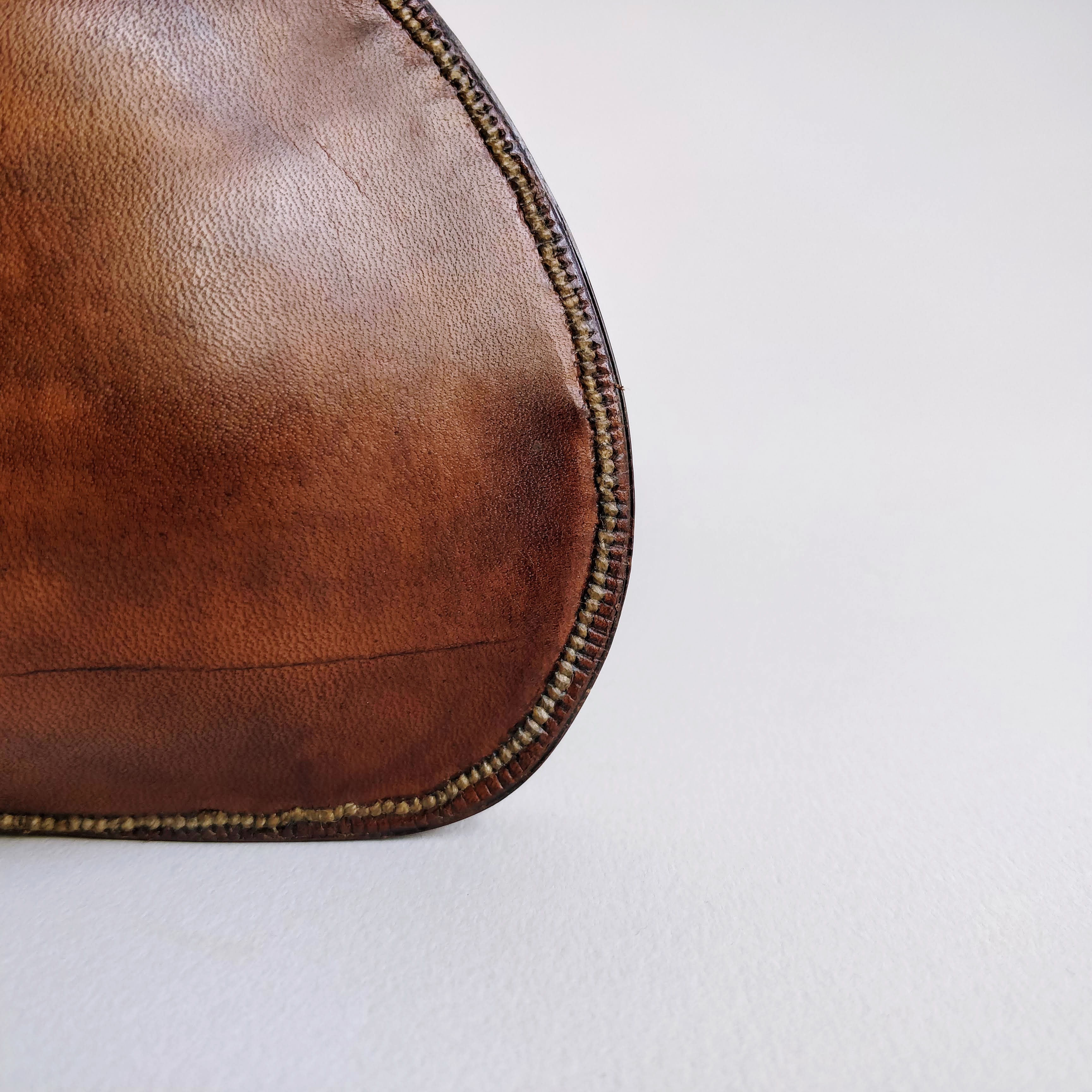 Étude 4: 15 Stitches Per Inch, 2020
Oak bark tanned leather, hemp thread, beeswax
16w x 6d x 13h cm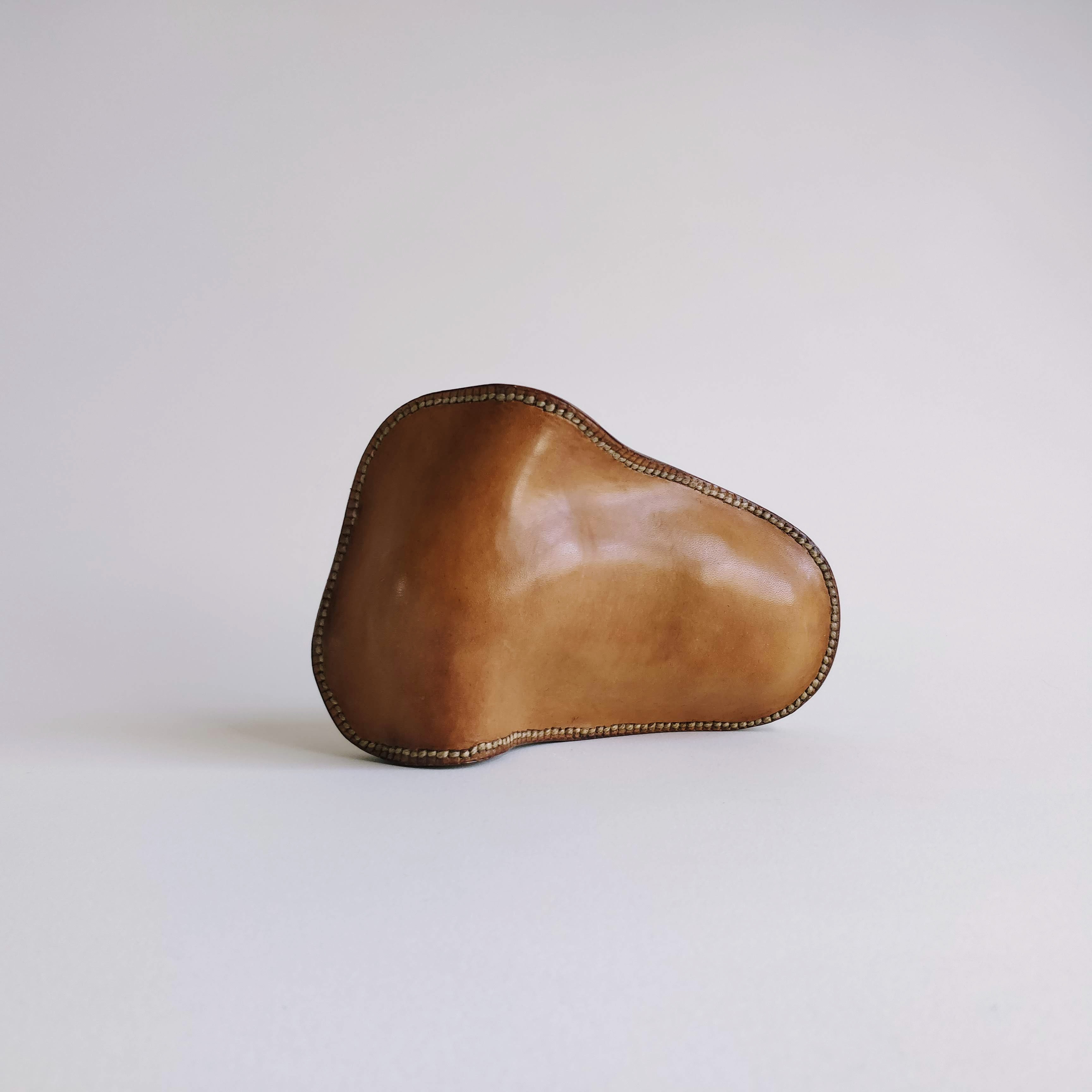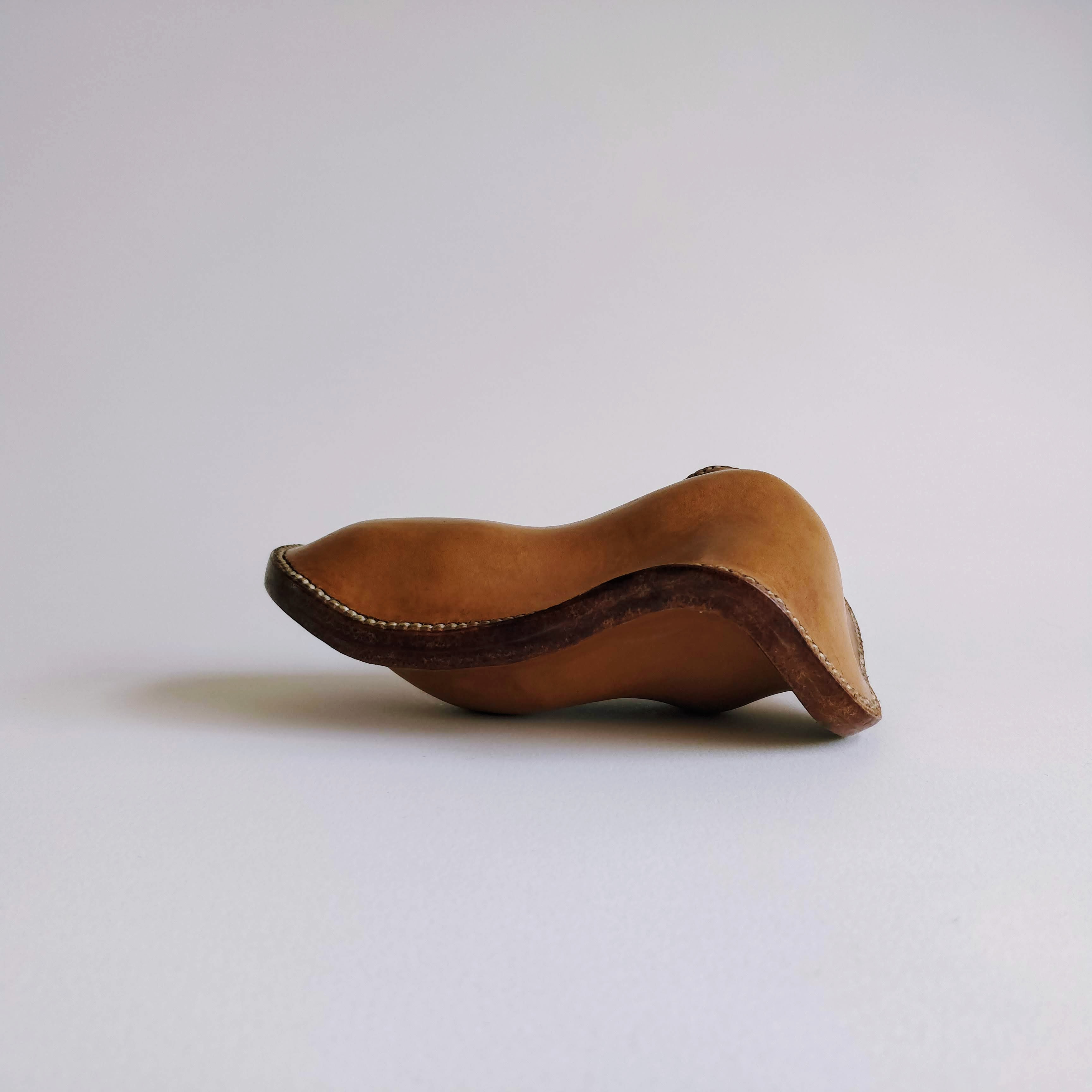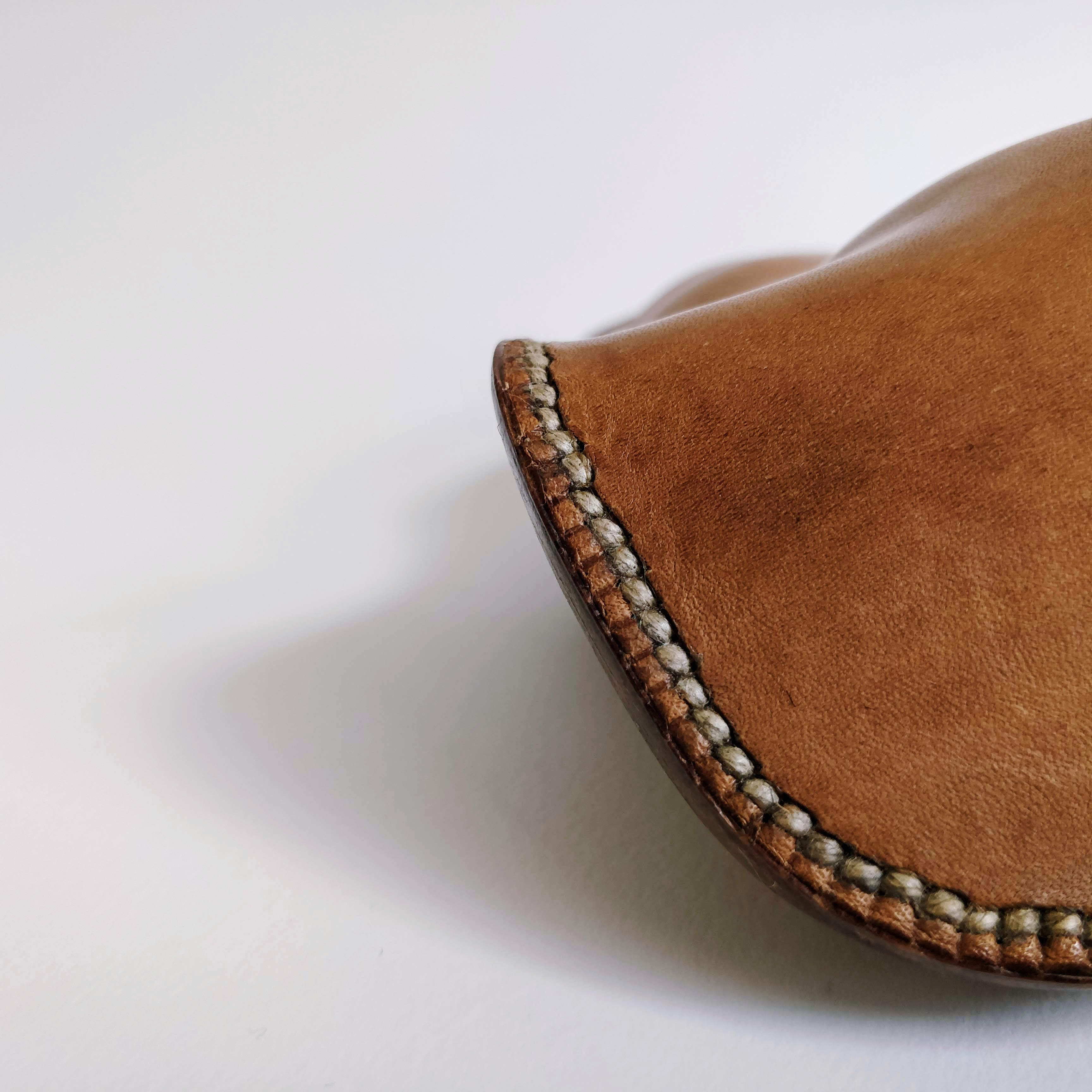 Étude 5: 9 Stitches Per Inch, 2020
Oak bark tanned leather, hemp thread, beeswax
17w x 7d x 12h cm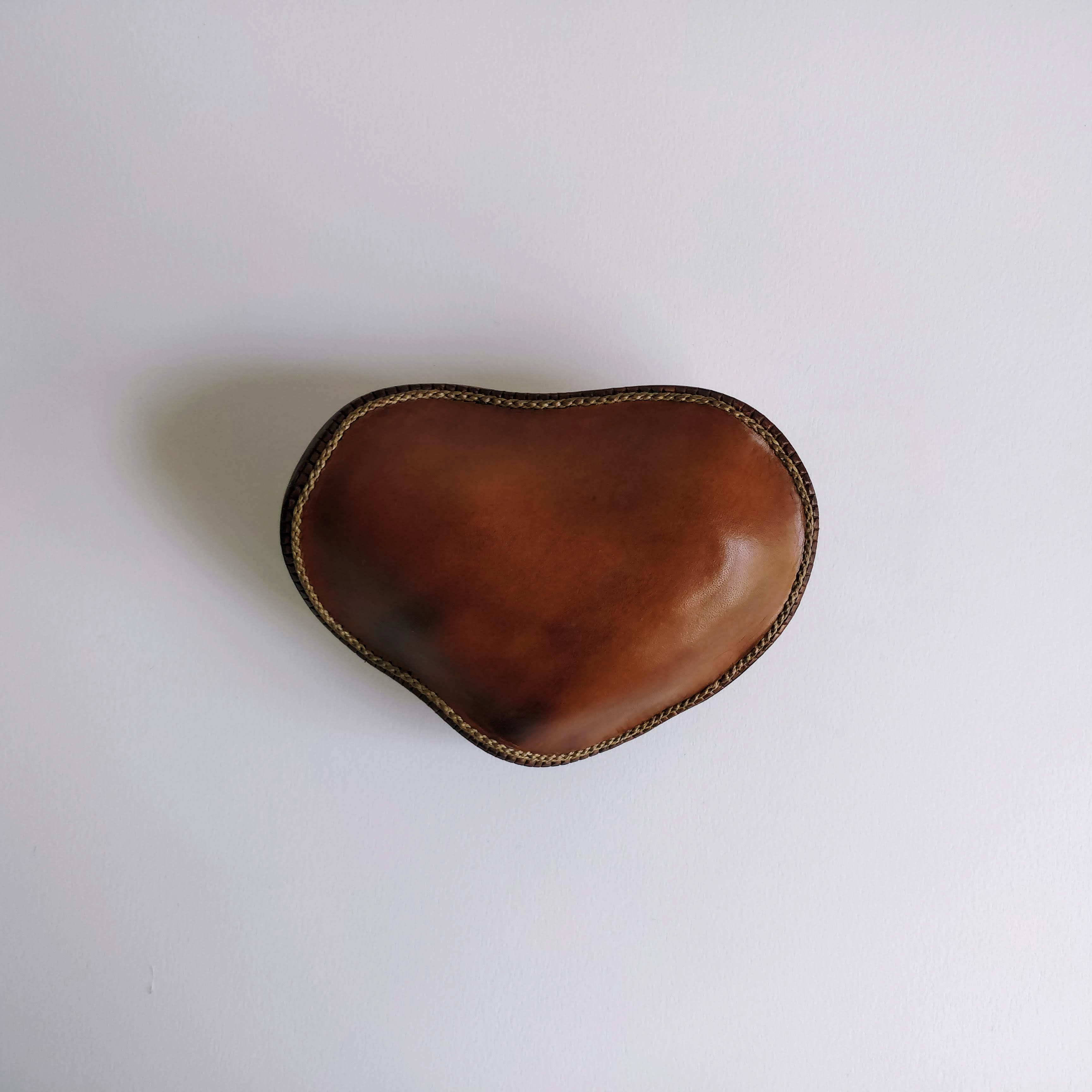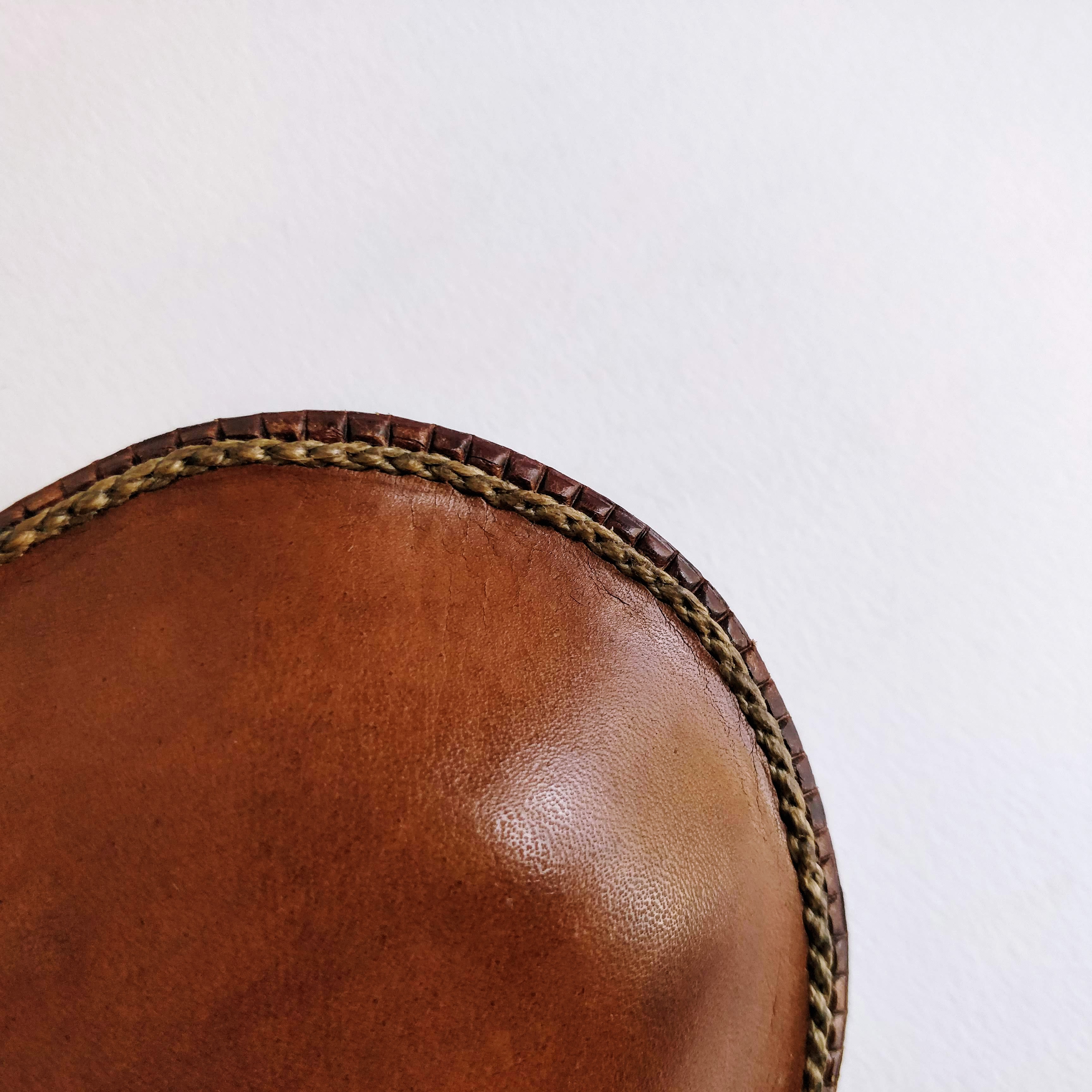 Étude 6: 6 Stitches Per Inch (Goiser stitch), 2020
Oak bark tanned leather, hemp thread, beeswax
17w x 13d x 7h cm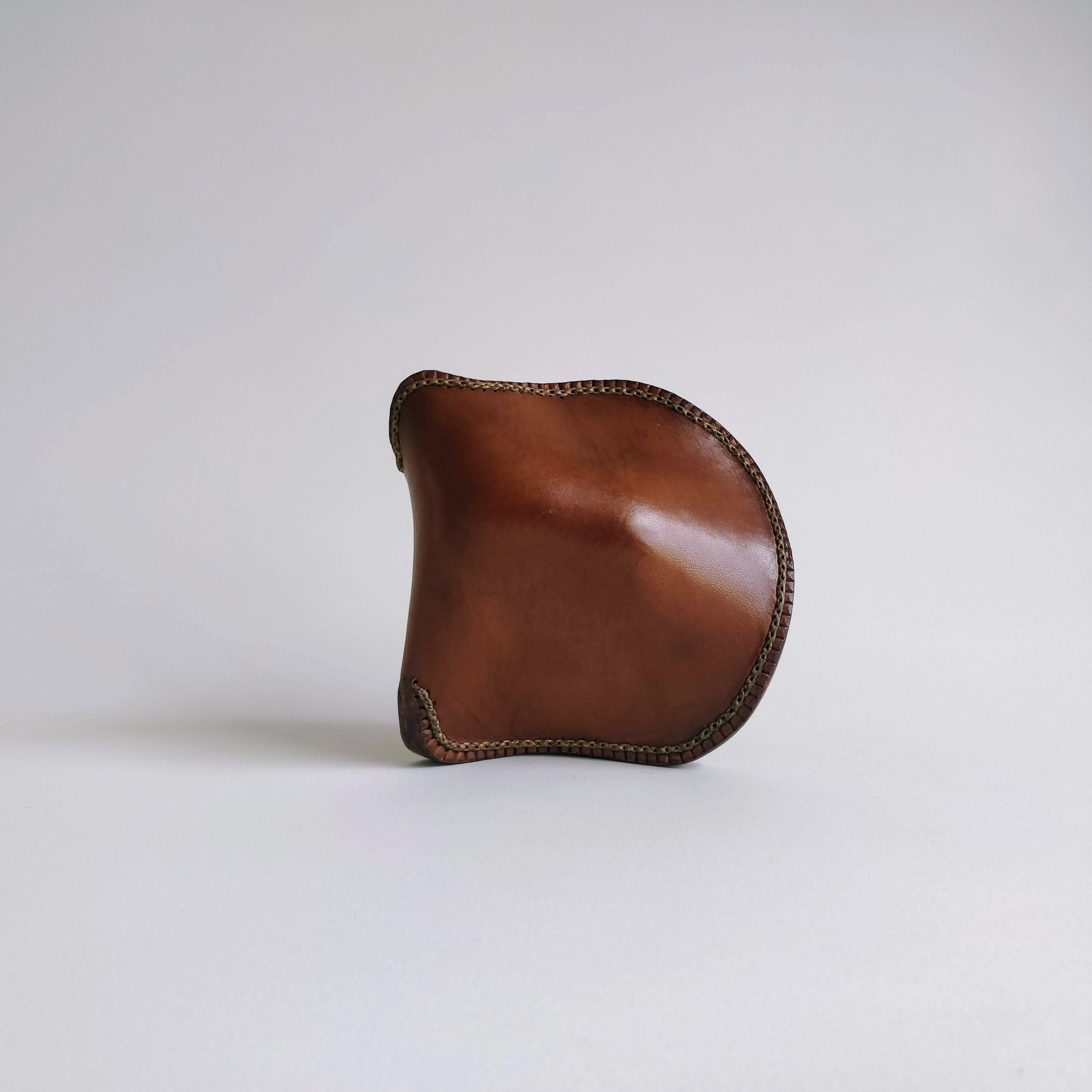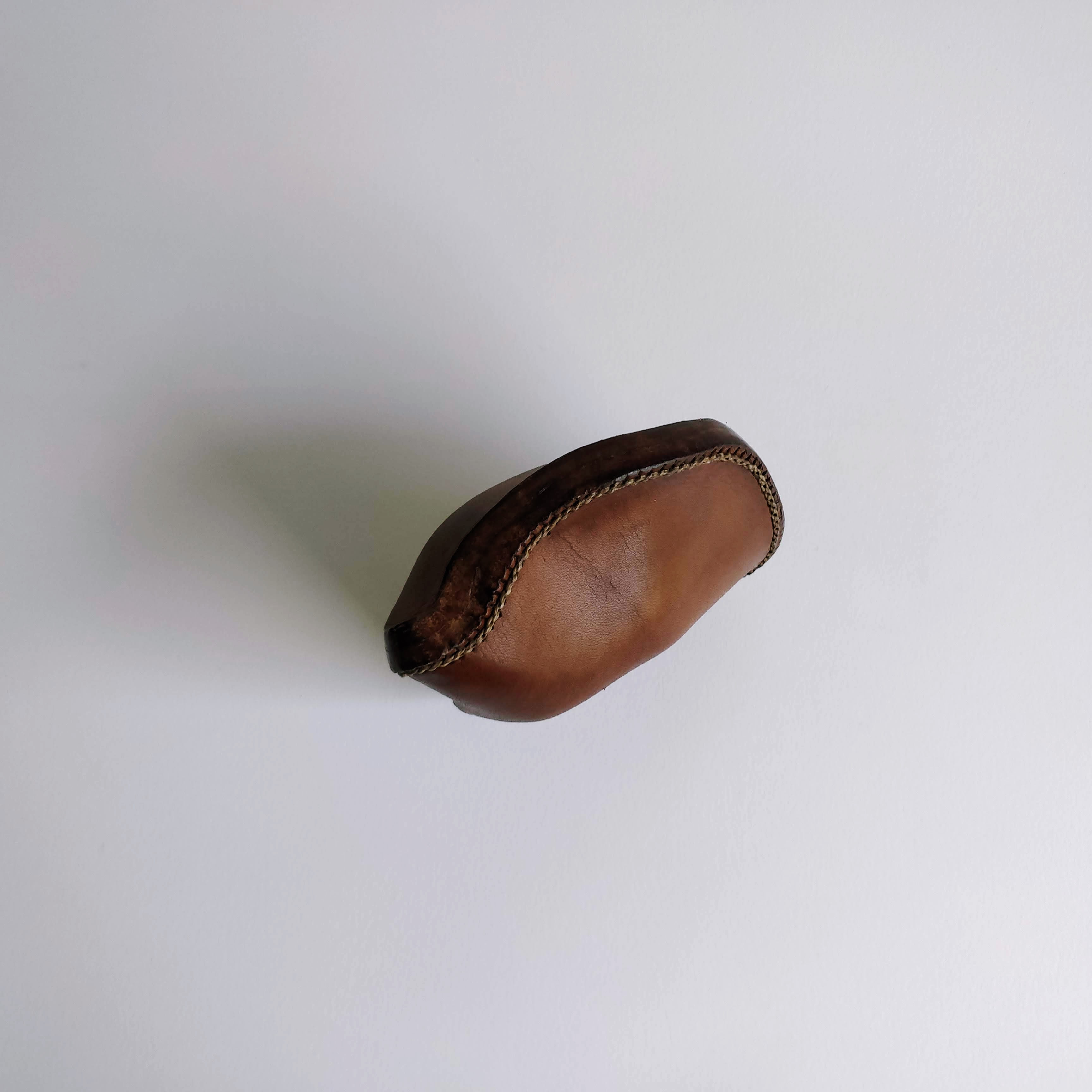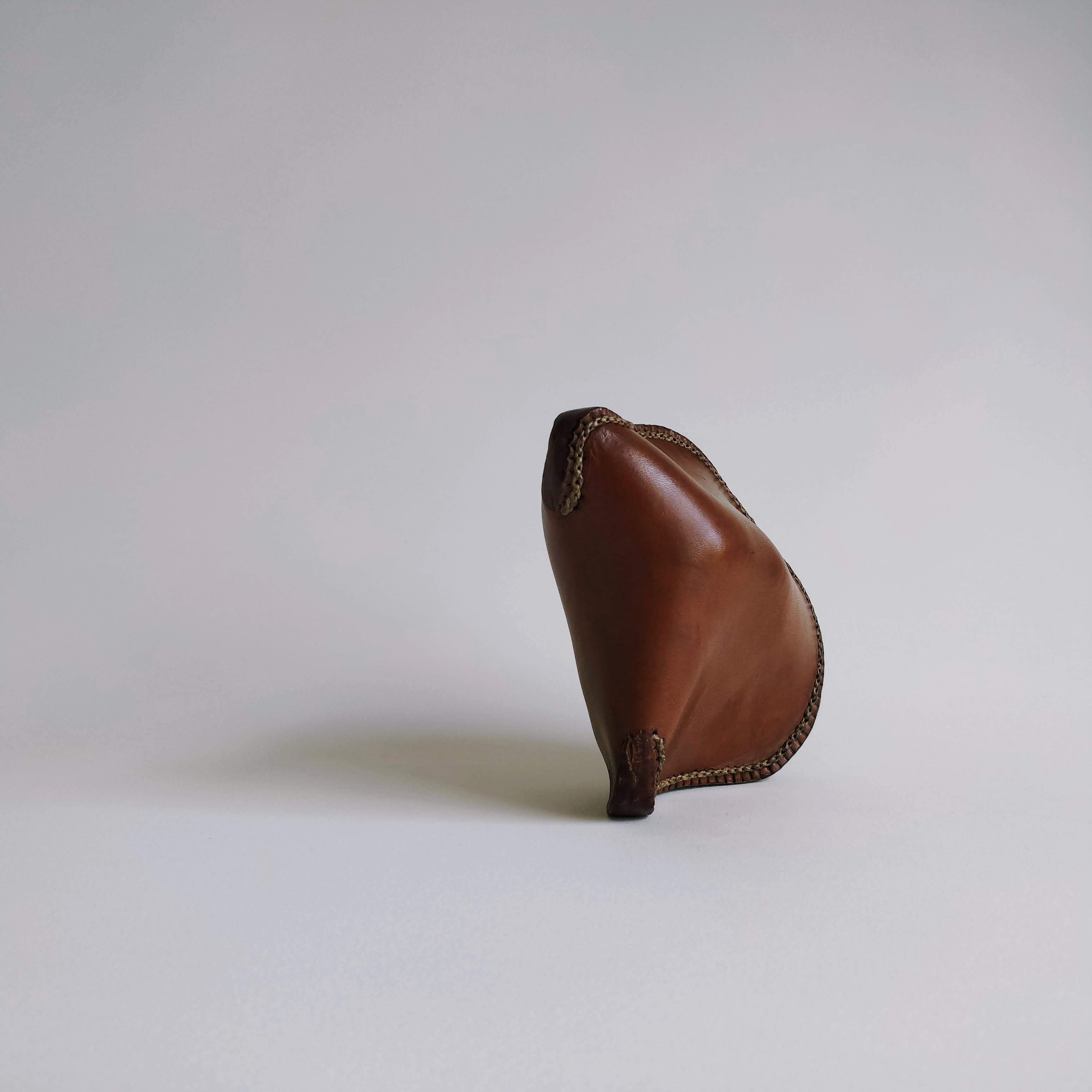 Étude 7: 7 Stitches Per Inch (Goiser stitch), 2020
Oak bark tanned leather, hemp thread, beeswax
12w x 7d x 13h cm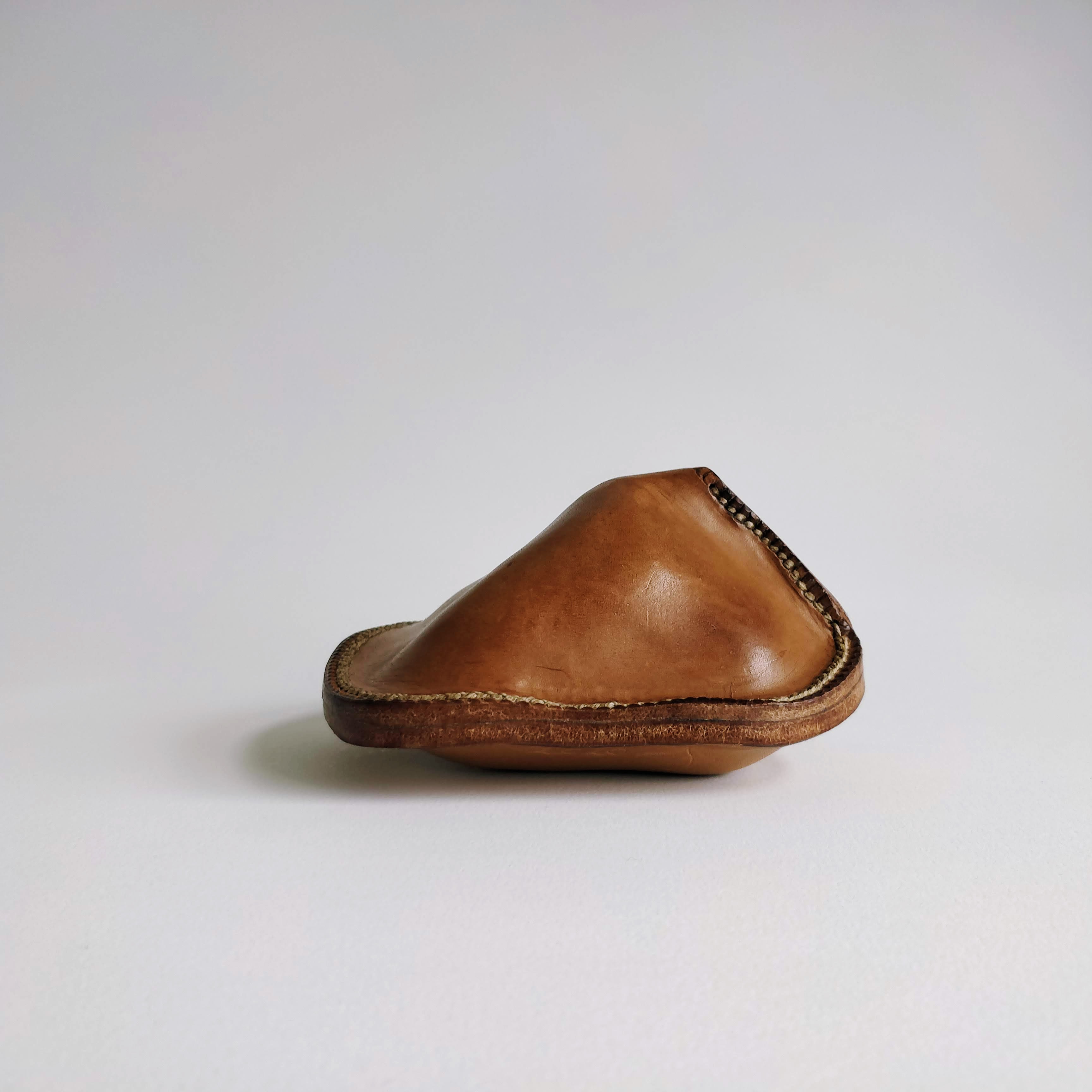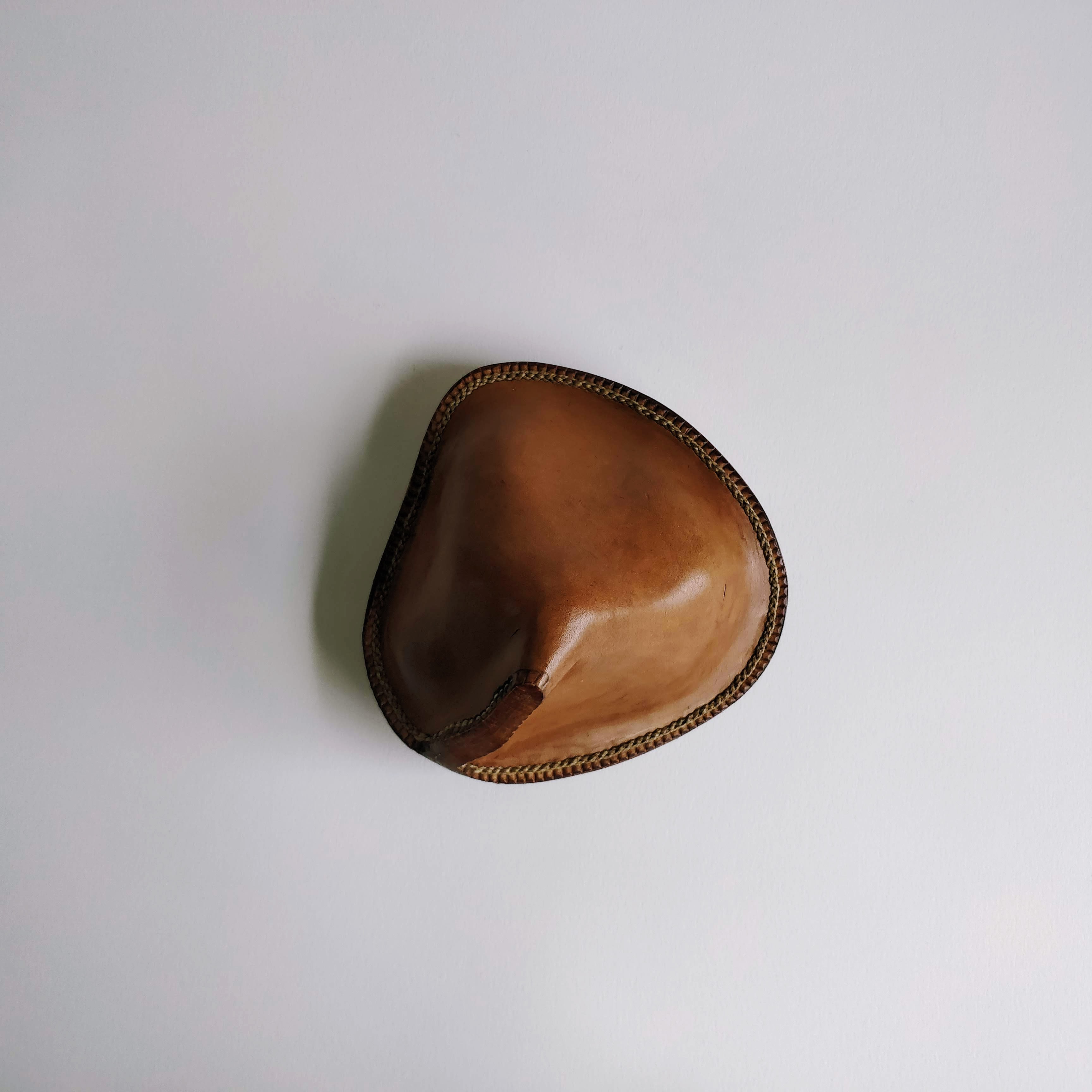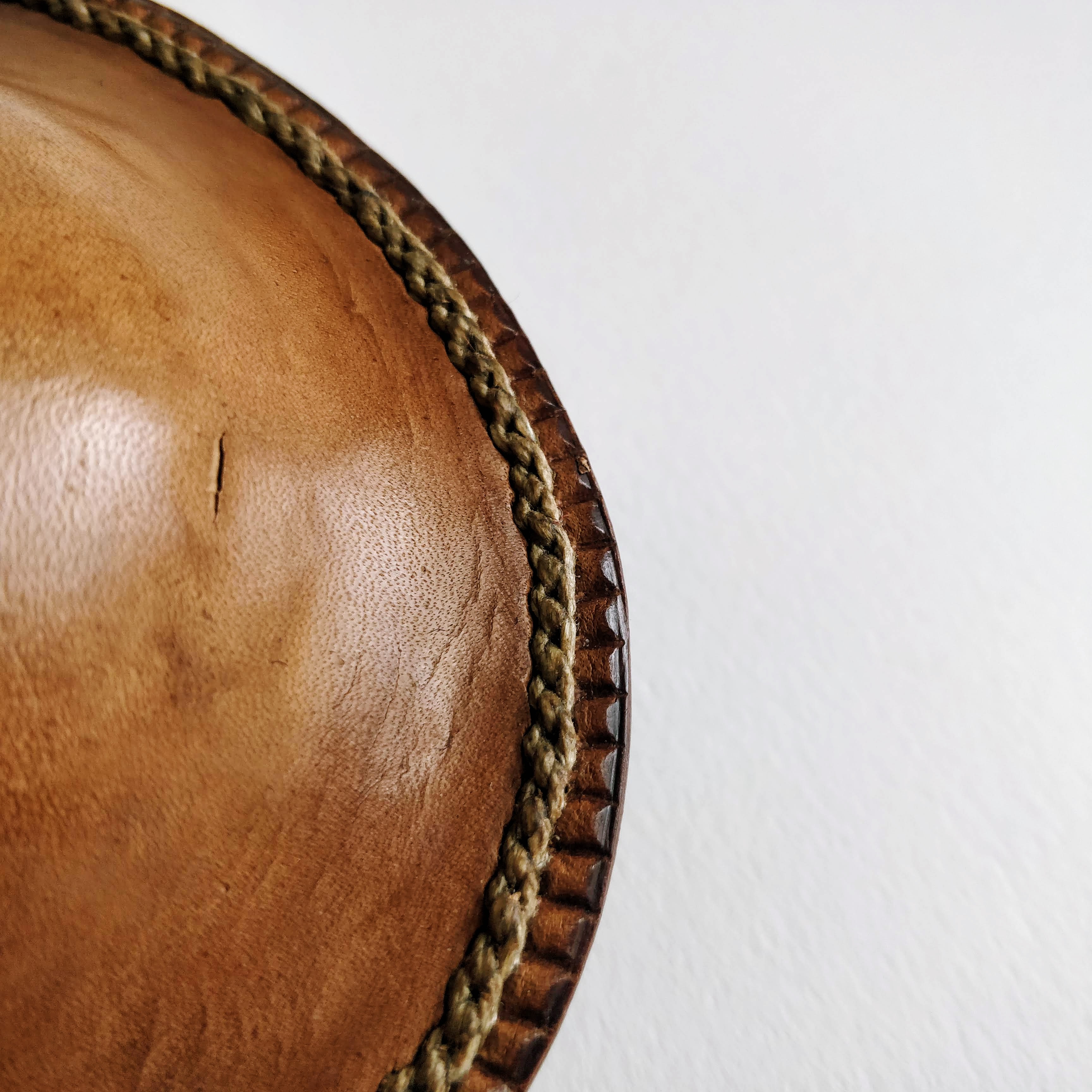 Étude 8: 8 Stitches Per Inch (Goiser stitch), 2020
Oak bark tanned leather, hemp thread, beeswax
14w x 15d x 8h cm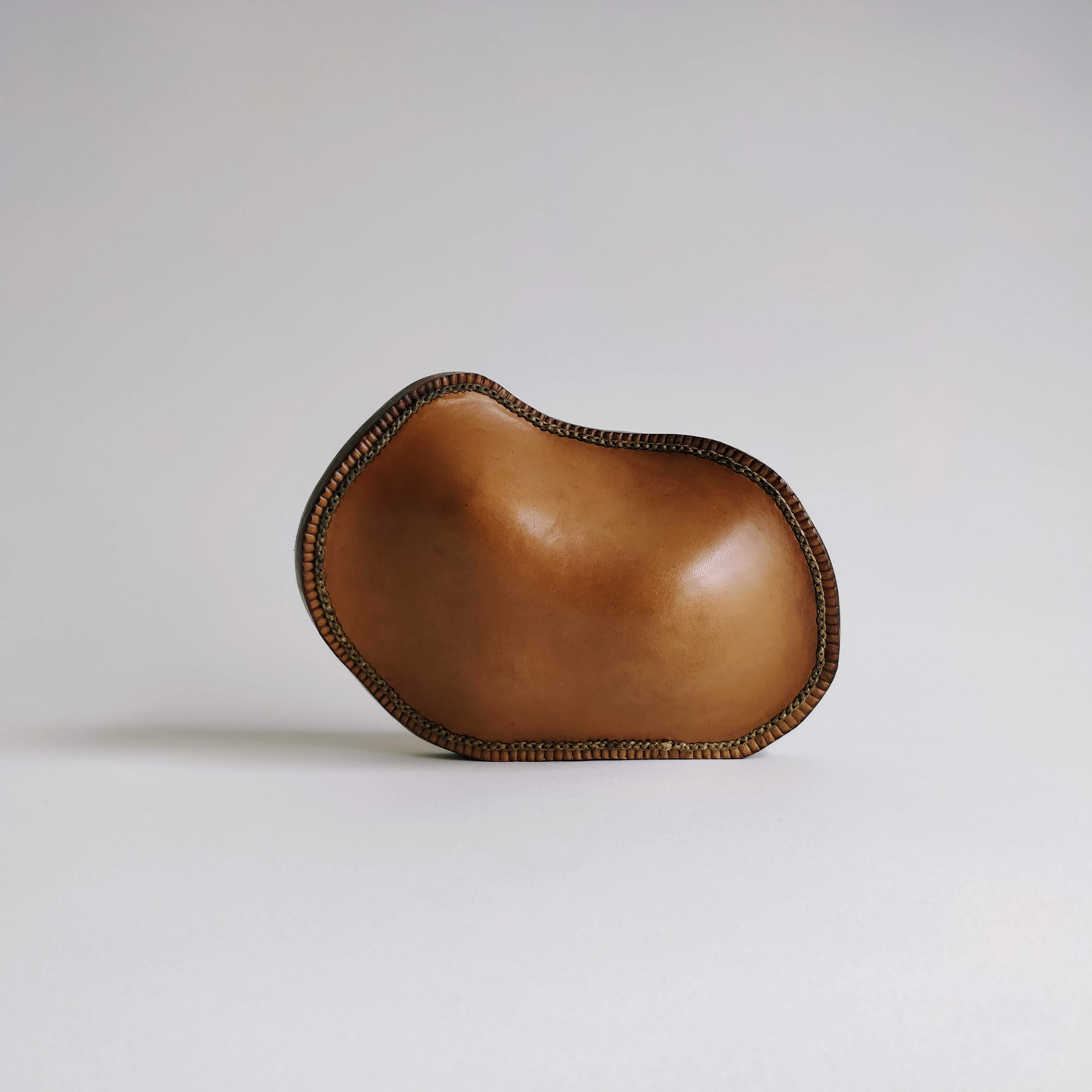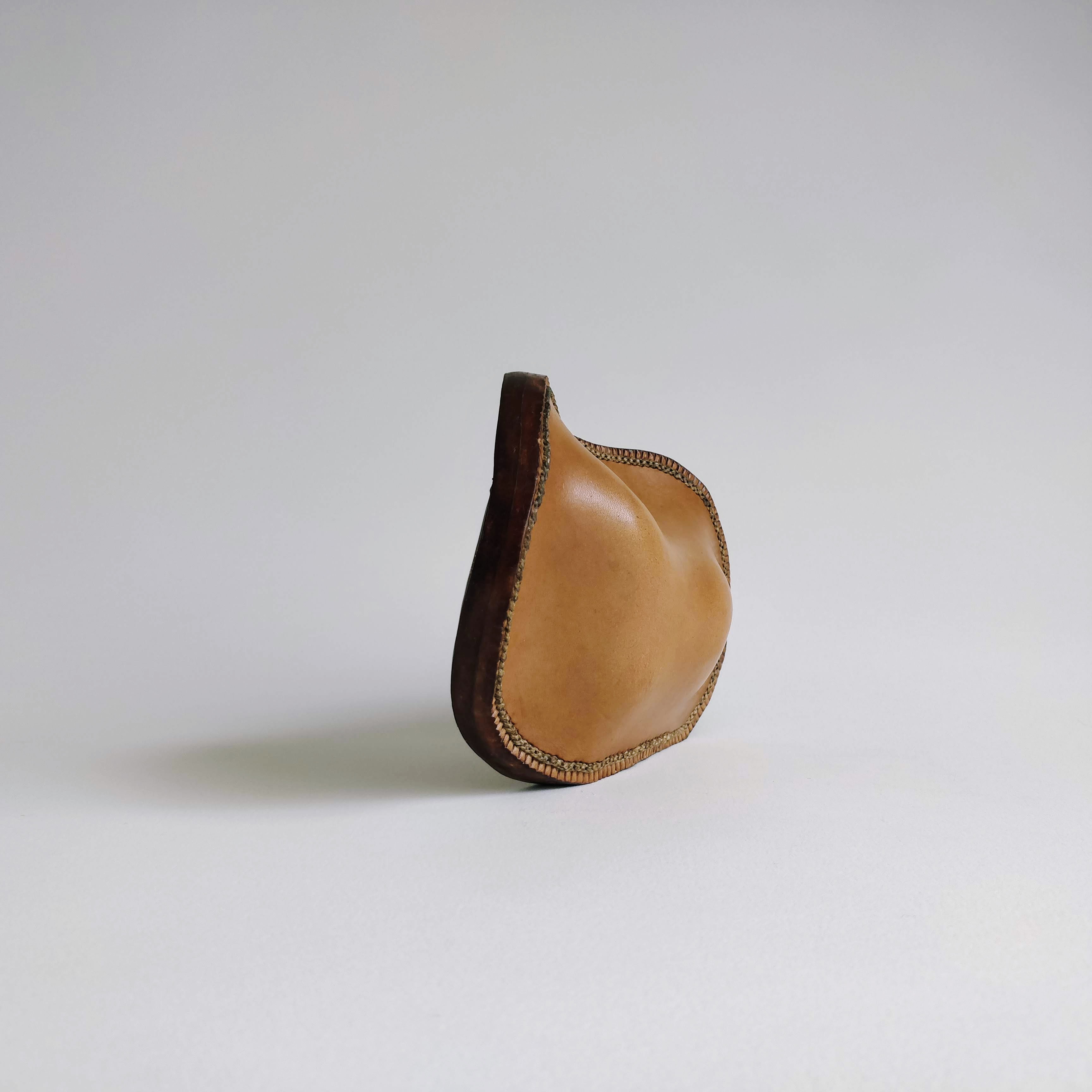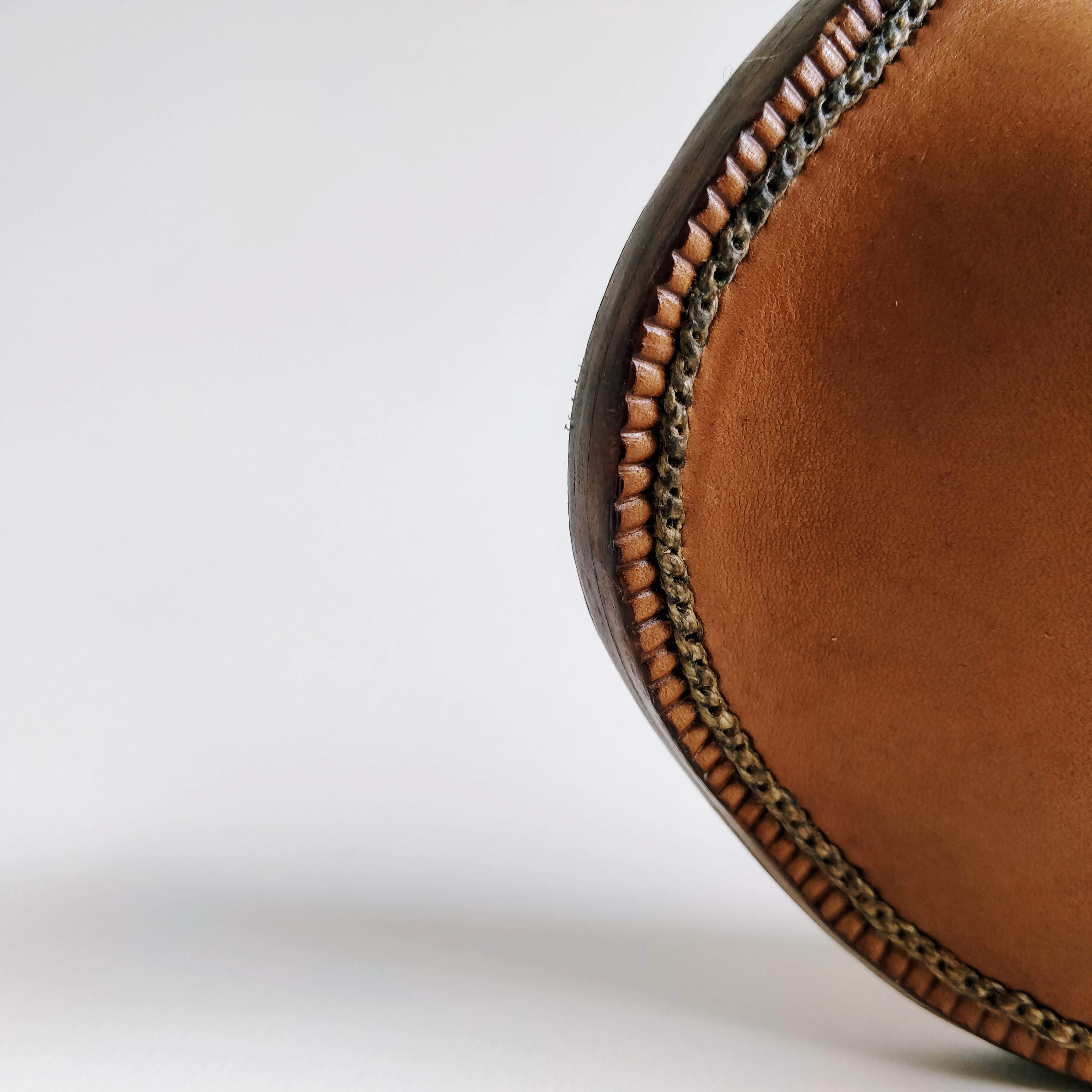 Étude 9: 9 Stitches Per Inch (Goiser stitch), 2020
Oak bark tanned leather, hemp thread, beeswax
17w x 6d x 12h cm